About Balans
We are thé specialist in job placement for the following three specialisations: 
Laboratorium

Process technique 

Executive recruitment 
Makin a job from dreams
We believe in realizing dreams and ambitions ánd the development of talents, contributes to well-being and progress. In short, progress for life. We call that turning dreams into work.
Balans supports and unburdens professionals during their career with directions, result, and challenge. Creates connections and chances in the changing society ánd let employers and employees mean the most for each other. 
Our mission
Balans delivers as strategic partner high-quality specialised services on the (flexible) labor market, innovates, inspires and motivates her surroundings, together with her relations, excel sustainable and contribute in this way to the ambitions/dreams of our network. 
We are located in Arnhem, Eindhoven and Leiden. From these locations we serve the entire Netherlands and a part of Belgium.
---
Scientific Volume Imaging (SVI) develops and sells the high-end image processing package "Huygens" to scientific microscopists all over the world. The Huygens Software is used to restore, visualize and analysis data from different light microscopes.
With the aid of the Huygens software major steps were made in cancer research and rare diseases. Our customers work in research-facilities and universities throughout the world and SVI works closely together with pioneering groups in imaging and biological science.
Sales and development are closely linked at SVI. Our sales team knows what is going on in the market and provides feed-back to the developers. In return the developers keep the sales team up-to-date at all times on their progress in development. Our customers benefits in the end!
We have positions available for talented developers who love to program for Life Sciences and enthusiastic Scientific Account Managers. For more information, please visit http://www.svi.nl
---
Are you career ready? Visit the QTC Recruitment stand
QTC Recruitment is specialised in search and selection of professionals in the life sciences industry. Our core business has been to find highly attractive candidates for positions in the tight labour market of the life sciences industry. Through decades of experience, QTC Recruitment has developed an extensive network of leading employers and specialists the life sciences' various sectors. Carefully matching positions based on skills and experience, we always take your personal goals and wishes into account, and make sure you will fit into the organisation culture of your future employer. QTC Recruitment is all about making the difference in Quality, Time and Cost, for you as a candidate as well.
We will be present at the career day on November 13th. At the stand we will provide you with information about recruitment and the personal working method of our organisation. In addition, we will do personal LinkedIn-checks at our stand. We know exactly how a good LinkedIn profiles must look like in order to be found by organisations within the life science industry, as we search through thousands of LinkedIn profiles to find candidates for different positions. During the LinkedIn check we will sit down together, go over your profile and give you our best advice. In addition, given our strong growth in the Netherlands and expansion abroad, we are constantly looking for enthusiastic (almost) graduates to strengthen our QTC Recruitment team in Zwanenburg.
---
People don't come to PRA to witness the future of clinical development. They come to shape it.
They're creators and developers, scientists and managers. They explore and build, nurture and rebel, think and dream. It's the dichotomy of our people that makes them different. It's our people that make us unique. At PRA we don't make our people great. It's the other way around. We find exceptional people and empower and encourage them. Or maybe, because we empower and encourage them, exceptional people find us. With 16,000+ employees covering 90+ countries, we bolster an impressive global presence with keen local insights. Our project teams harness their understanding of local regulations, standards of care and cultural customs to effectively align our approaches with each study's unique goals.
At PRA, we love what do because we are making a difference in the lives of patients and their family members worldwide. Over the years, we have contributed to the development of numerous drugs now available to countless patients. From our scientific and medical experts to therapeutically aligned project managers and monitors, we provide the commitment and expertise needed for today's complex studies. If you are looking for a culture which values you, challenges you and supports you, PRA Health Sciences is the place.
---
Wil jij ook je theoretische kennis en praktische vaardigheden combineren? Ben je op zoek naar een uitdagende baan in het bedrijfsleven?
Match2Win is jouw partner in de zoektocht naar een leuke en aansluitende baan in het midden en hoger kader van de Healthcare industrie. Op een professionele, maar ook persoonlijke wijze kijken we naar al jouw talenten en mogelijkheden en op basis hiervan matchen we je aan interessante vacatures en/of bedrijven.
Dus ben je op zoek naar een baan of geïnteresseerd in welke mo-
gelijkheden wij voor jou zien?
Kijk dan voor meer informatie over wat we doen en hoe wij werken op http://www.match2win.nl
Of neem contact op via info@match2win.nl
---
Medpace is a scientifically-driven, global, full-service clinical contract research organization (CRO) providing Phase I-IV clinical development services to the biotechnology, pharmaceutical and medical device industries. Medpace's mission is to accelerate the global development of safe and effective medical therapeutics through its high-science and disciplined operating approach. We leverage local regulatory and deep therapeutic expertise across all major areas including oncology, cardiology, metabolic disease, endocrinology, central nervous system, anti-viral and anti-infective. Headquartered in Cincinnati, Ohio, Medpace employs approximately 2,700 people across 36 countries.
In the Netherlands, we have offices in Rotterdam and Maastricht. We are constantly looking for positions in the clinical operations department such as Project Coordinator, Clinical Research Coordinator, and Regulatory Submissions Coordinator.
---
ZonMw: Something for you?
Innovation requires research and development. ZonMw finances health-related research and stimulates the use of knowledge that is already available. By doing that we contribute to improving health and health care. Do you also want to work in research, policy, and practice in the health care sector?
What does ZonMw do?
Innovation is needed to maintain and improve the quality of health care in the Netherlands. ZonMw enables others to develop and apply knowledge through finance programs. From fundamental research to the implementation of new treatments. The main commissioners of ZonMw are the ministry of health, welfare and sport, and the Dutch research council (NWO).
What can you do?
As an employee of ZonMw, you are the driving force behind the organization for the development, execution, and evaluation of programs, and the implementation of the results of financed programs.
Do you want to know more? Come to our stand at the business market on the 13th of November!
---
PerkinElmer is an American technology company focussed on measuring techniques in the life science, diagnostic and analytical market. By innovating we inspire our customers to make the difference for a better world in the field of diagnostics, health, nutrition and environment. In The Netherlands we have a number of production sites, as well as the organisation to be able to sell and support our different techniques.
---
Together to the best care with personal attention. Are you in?
TalentCare, established for and by healthcare professionals, develops and posts the new generation of healthcare providers. All our care providers follow a personal development process in which better care with personal attention is central. Together we improve healthcare! Are you in?
---
Working in the innovative pharmaceutical industry
The Young Innovators of Medicines consist of young representatives of the member companies of the Association Innovative Medicines. The Association Innovative Medicines is the industry association for the Dutch branches of innovative pharmaceutical companies.
Two Young Innovators will give a general picture of the pharmaceutical sector and share how they experience working in this sector. In addition, they provide an overview of the functions that you can perform at our companies and what specific entry-level jobs are. Finally, attendees are given the opportunity to ask questions about the innovative pharmaceutical companies
---
Ben jij ambitieus, leergierig en op zoek naar een vliegende start van je carrière? Dan is ons unieke IT-traineeship de Calco MasterClass® iets voor jou! We zijn jaarlijks op zoek naar meer dan 400 enthousiaste starters met hbo/wo-denkniveau. Geen studieachtergrond in de IT? Geen probleem, ruim 95% van onze trainees heeft een andere opleiding gevolgd. Wat voor ons wel belangrijk is, is dat je affiniteit hebt met IT en niet kunt wachten om aan de slag te gaan.
Over Calco
Calco is een jonge, innovatieve en ambitieuze organisatie. We zijn gespecialiseerd in het opleiden, detacheren en coachen van startende én ervaren IT-professionals en hebben sinds onze oprichting in 2004 al meer dan 1600 professionals geholpen aan een succesvolle carrière in de IT. Kijk voor meer informatie over Calco en de Calco MasterClass op www.werkenbijcalco.nl.
---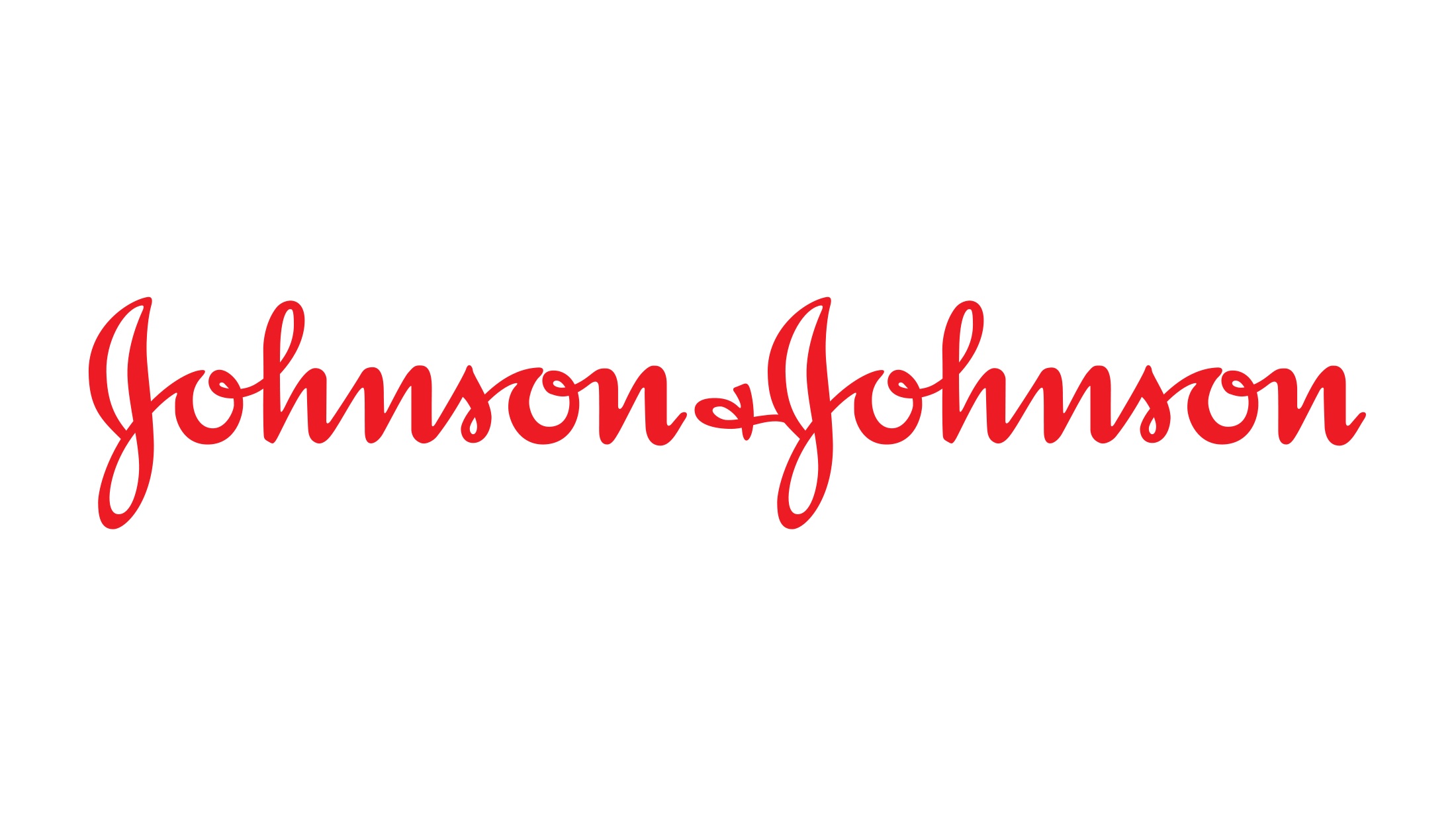 Who is Johnson & Johnson?
Over the past decade we have grown to become the worlds' largest and most broadly based healthcare company. Not only do we influence the medical device market, but we also strive to make the difference within areas of consumer products and pharmaceuticals. Taking this broad portfolio into account, why don't you come and explore the possibilities of working in a multinational team?
We are eager to hear from you and to share our ideas. We hope to see you on the 13 th of November!
---